Welcome to Fairbrae!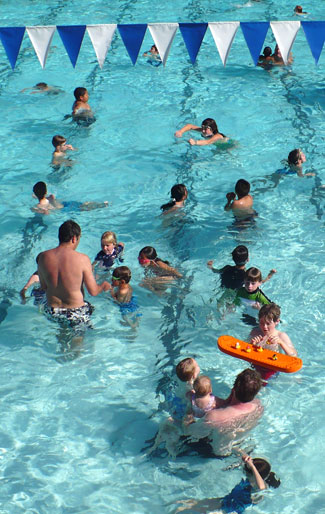 We are a member owned neighborhood club located in Sunnyvale, California. Members enjoy our lap swimming pool kept at 81 degrees year round and our two recently renovated lighted tennis courts. During the summer our swim lesson programs are tailored to fit the needs of adolescents and tiny tots and are available for both members and non-members alike. We also offer private lessons for children and adults.
Families enjoy family hosted barbeques each Sunday during summer months, as well as other social events conducted throughout the year for both adults and children. If you are interested in our club, please feel free to call or email the manager, Alex Romanko, for additional information:
(408) 739-3833 or alex@fairbrae.com
Congratulations to our new Board Members!
Congratulations to Yvonne Wong, Franz Mortensen, Haidee Lim and Jason Laneve for winning Board Positions! Thank you for volunteering! Looking forward to a couple of great years!